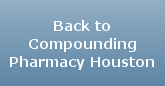 Medical Marketing Jobs at CPS - Houston

Compounding Pharmacy Solutions, a Houston based specialty pharmacy, has immediate opening for ambitious individuals with proven home infusion marketing experience. Base Salary plus a very rewarding commission plan, and a stock ownership option.

Candidates must have had previous experience in sales of medical services or pharmaceuticals, preferably in the Houston Metro Area.

Available marketing territories include, but are not limited to, the Medical Center, North Houston, South Houston, and Katy area.

***  Home Infusion Therapy Marketing Job Opportunity

How to Apply

Please apply in person at:

  6105 Beverly Hill, Suite 201

  Houston, Texas 77057

or

For further information on 
Compounding Pharmacy Solutions
, please view our website at: 
www.cpsrxs.com
  or call  (713) 783-2836
Compounding Pharmacy Solutions is an equal opportunity employer.

6105 Beverly Hill Street Suite 201 Houston, TX 77057

Compounding Pharmacy Solutions

(713) 783-2836   /   Fax: (713) 782-2644